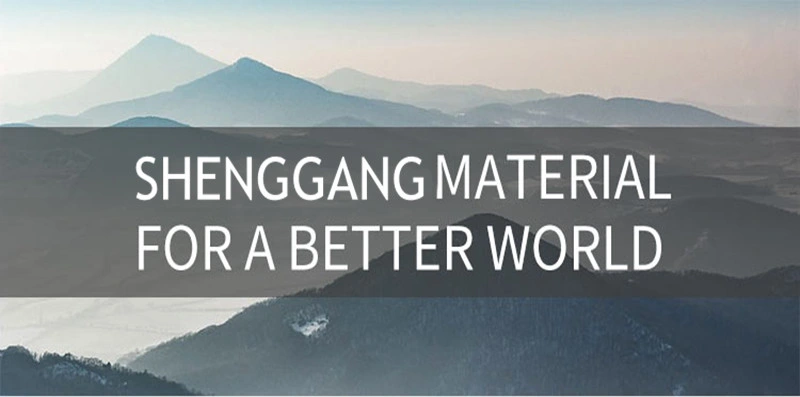 Zhangjiagnag Shenggang environmental fireproof constructition material,co.Ltd. Zhangjiagang bomei fireproof manufacture factory established in 1998 with advantages geraphy lacation ,whose mother is Sheng gang Group. Our coperation covers an area of 68,000 square meters .we adopt the advances manufactureing equimpments,crafts,and inspection methords than rivals in this industry abord or home .Various of fireproof prevention boards and celing boards are the green products,idea for interior or outdoor decoration.we have 15years experience in building in kind,the product variety is complete ,the performance is stable.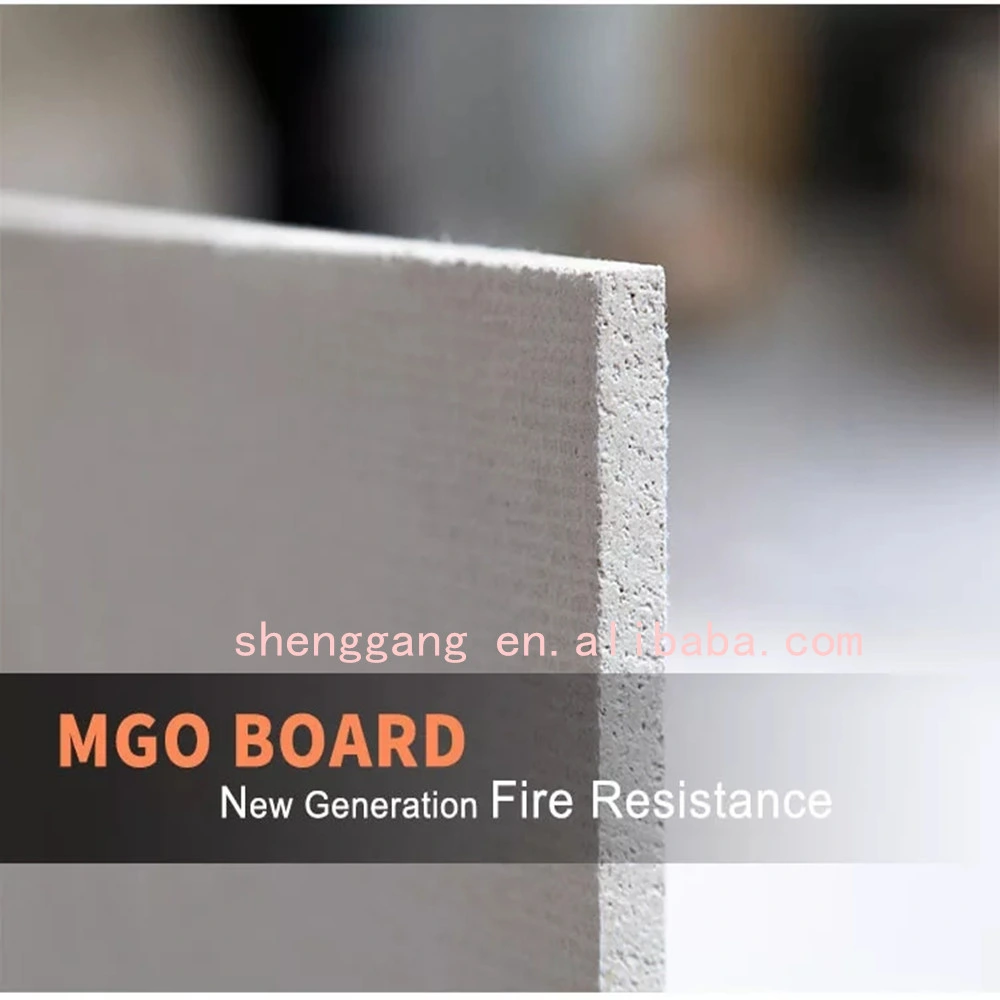 | | | |
| --- | --- | --- |
| Test items | Detection value | Test standard/Description |
| Fireproof characteristic | A grade non combustible | GB8624 |
| Density | 0.96g/cm3 | GB/T7019-1997 |
| Intensity of bending resistance when dry | 18Mpa | GB/T719-1997 |
| Intensity of bending resistance in moisture-saturated condition | 22Mpa | GB/T719-1997 |
| The rate of deformation when pick up the moisture | 0.26% | GA160-1997 |
| The shrinking rate when heated | 1.0% | GA160-1997 |
| Water permeability | No drop of water to emerge on the back | CNS 13778 |
| Impact resistance | No crack,strip and run through | CNS 13778 |
| Thermal resistance | 1.14m2k/w | GB/T13475-92 |
| Sound insulation | ≥44dB | GBJ121-88 |
| Security | 100% free of asbestos, formaldehyde,and benzene | |
| Radioactivity | No limited by the scope of application | GB6566-2001 |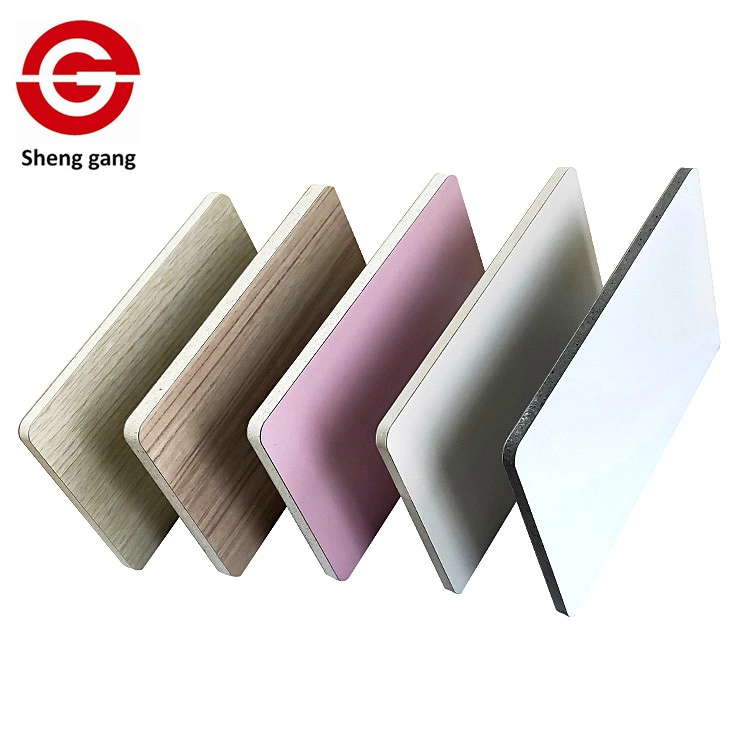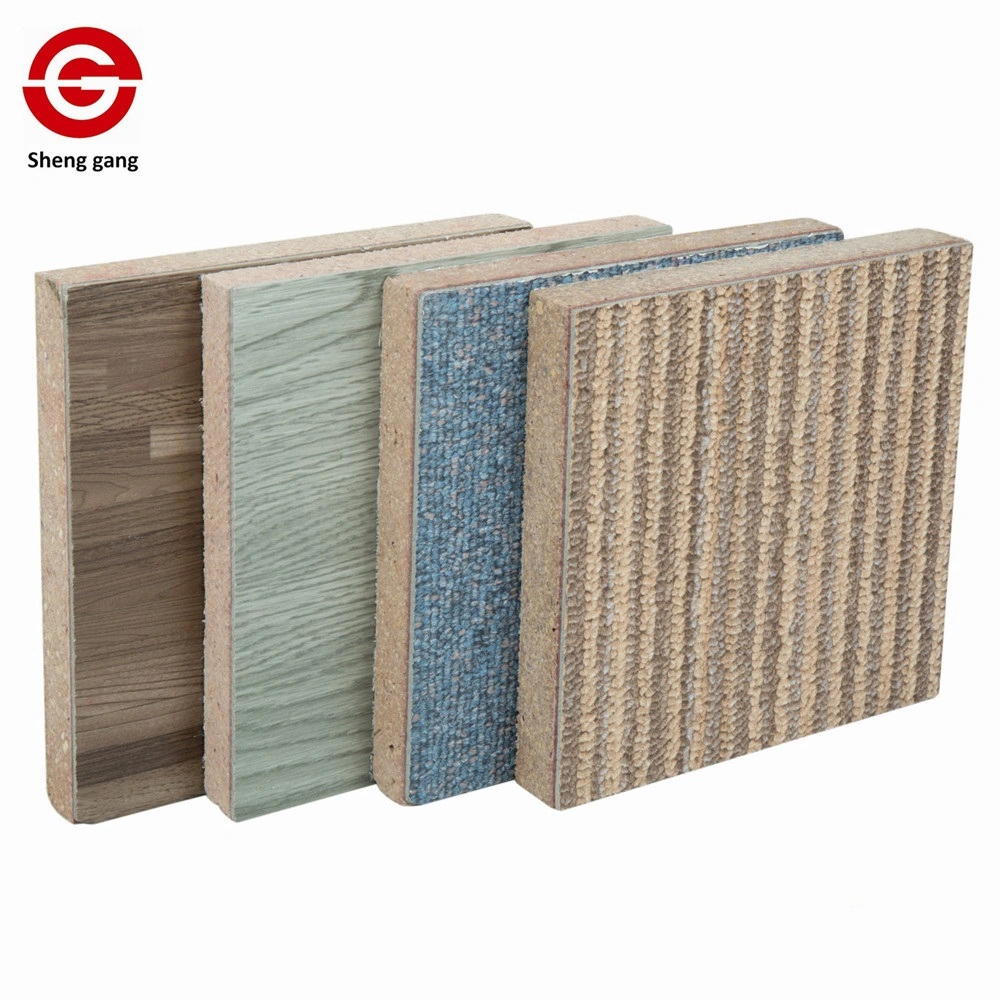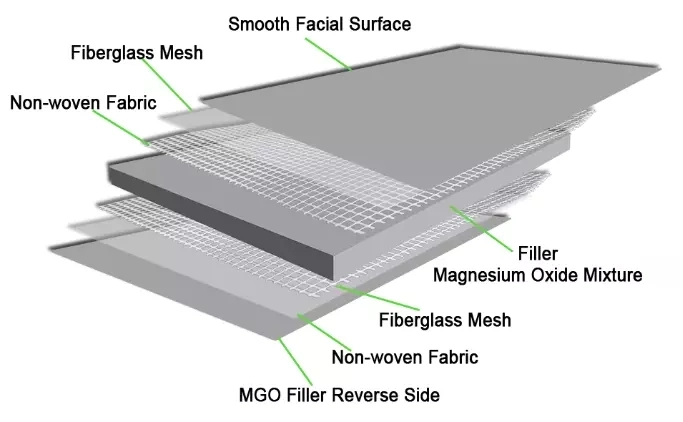 Fire Resistance limit of fireproof MgO board:
3mm thickness can reach the request of fireproof.
9mm shenggang MgO board could be applied for >= 120mins fireproof lightweight partition wall;
12mm shegngang MgO board could be applied for >= 180mins fireproof lightweight partition wall.
The data is for reference only. Please contact us for more details on fireproof MgO board in different specifications.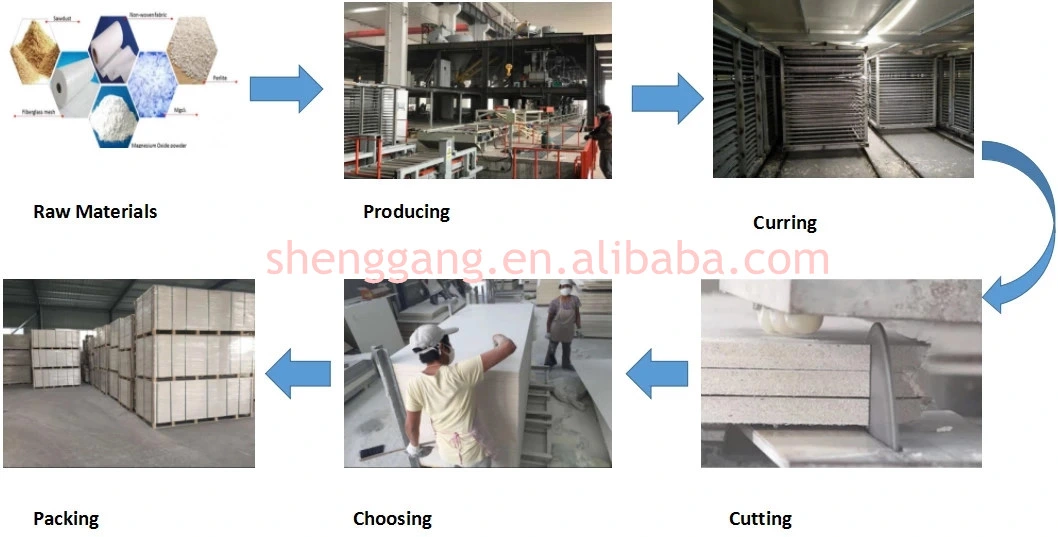 Features of magnesium oxid board:
1. Normal MgO board: one smooth, one rough surface;
2. Pasted with wall paper;
3. Coated with latex paint;
4. Glued with ceramic tile;
5. With a design of wood or water or other grain.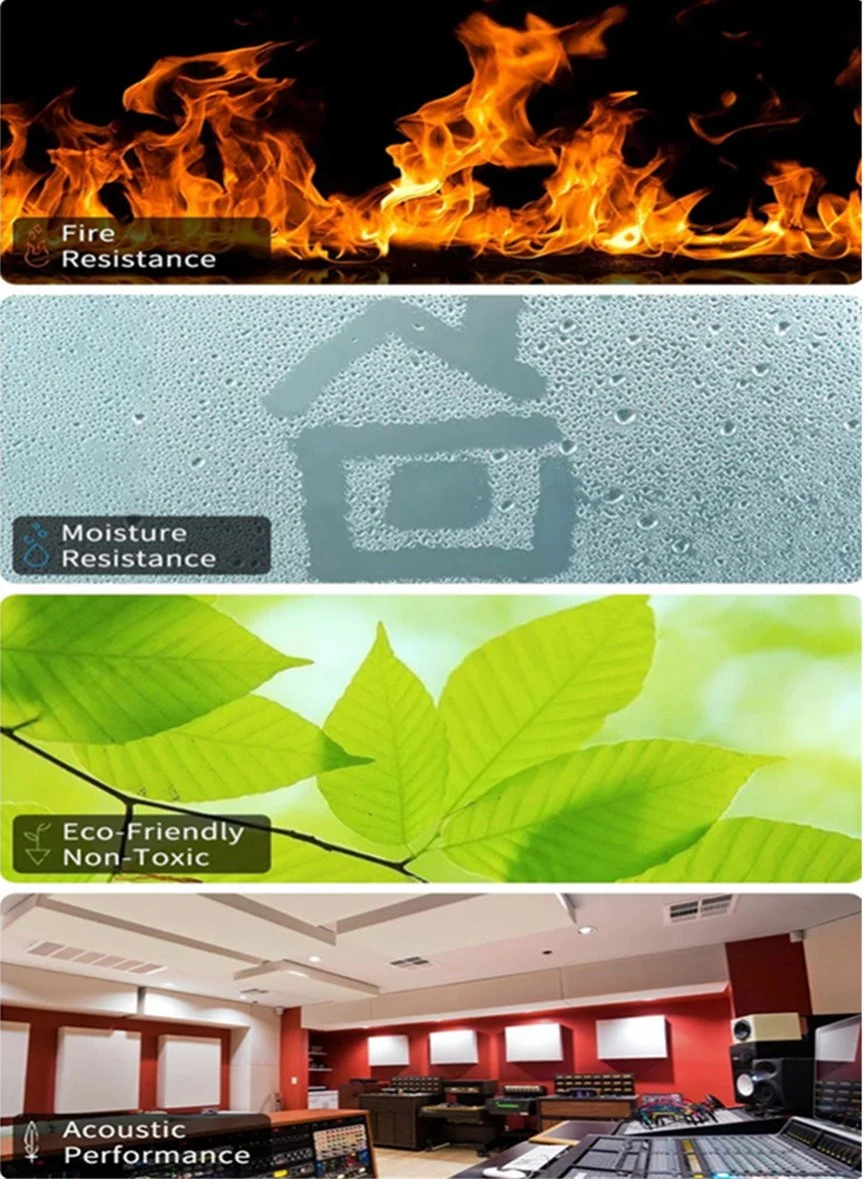 Advantages of SG MgO wall board for exterior and interior wall
1. High fireproof: 1- 4hours
2. Easy use: can be nailed, screw, cut, sawed and jointed easily
3. Eco: 100% no harm to human body
4. Good physical performance: small changing size by the big temperature changing.
5. Insects proof
6. Good thermal insulation, please refer to data in the table above.
7. Good paiting performance
8. Can be painted, laminated and be used as fireproof layer.
9. The rough side is easily for ceramic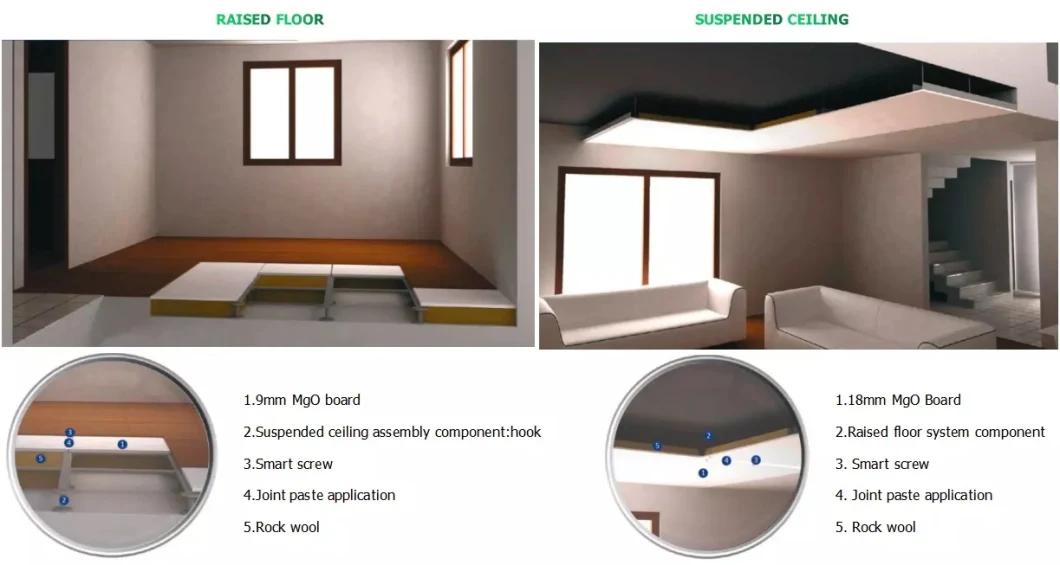 Installation (Flooring, Wall and Ceiling)
Cut MgO with a carbide tipped scoring knife or a power saw equipped with a carbide blade. For best results, use a blade designed specifically for cement board and use a T-square to help ensure cuts are straight and even.
For circular cuts and irregular angle cuts use a Roto Zip, Dremel, or equivalent tool, equipped with a cement board bit or carbide tipped bit.
Start with proper framing and ensure studs are straight and square to allow for adequate fastening surface at adjoining walls and flat stress-free installation of MgO. Ensure framing is level.
The fewer cuts that are made the better and easier installation will be. Begin by laying out your floor before fastening to the joists. When planning the layout make sure the cut edges will be against the perimeter of the room. Sheets should be spaced evenly and butt tightly.
Install MgO on 16" centers. Always support board ends by joists. Slightly countersink each fastener. Leave about 1/8th inch between the perimeter walls and the MgO to allow for expansion.
After installing the initial sheet of MgO flooring, apply a generous amount of Select Construction Adhesive, or equal, to the exposed edge of the installed sheet of MgO. Install the next sheet of flooring butting joints together tightly. Squeeze a small amount of well-bonding construction adhesive the surface along the entire seam. Use a putty knife to remove excess from the butt joint. After installation of first board, verify the board is level before continuing.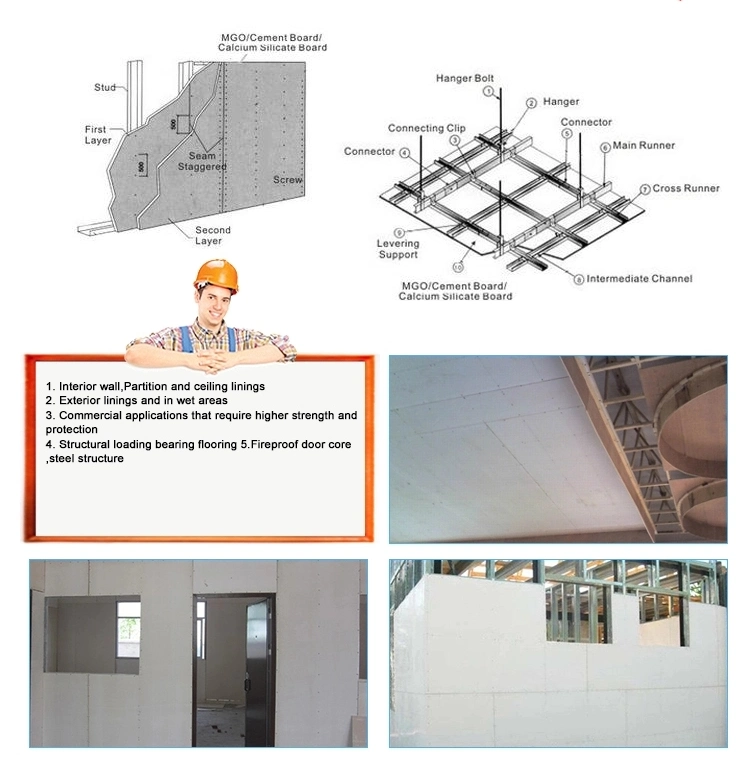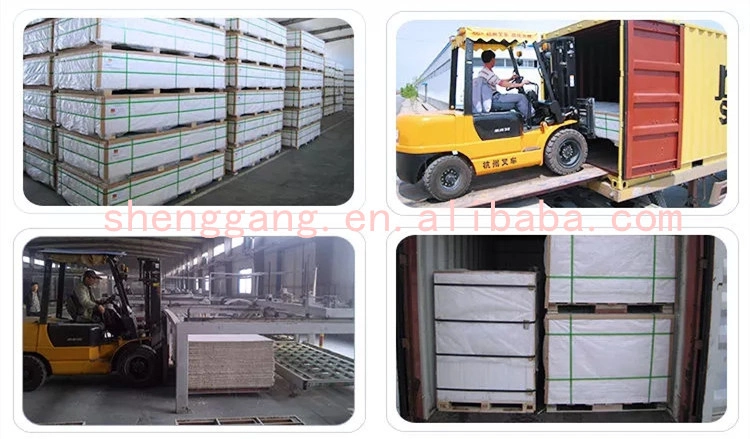 Product packaging: Lead time and payment terms:
cartons+wooden pallet or as per The order will be shipped within 15
customer'srequest. The neutral days after confirmation
carton packing or inbulk. Terms of payment: T/T, 30% deposit,
the remaining 70% will be paid before
shipment