Product Information
Xiamen Zhongjingtai sandwich wall panel is a new kind of lightweight energy saving building materials, composited by EPS polystyrene foam, cement and sand as core materials, 4.5mm thickness calcium silicate board as surface panel on both sides. Because of its excellent performance, this wall panel becomes popular and widely used in building new houses (such as villa, apartment, hotel, KTV, office etc.) and reforming old partition walls recent years.



Product Composition
Surface: fiber cement board/calcium silicate board
Interior filling materials: EPS / cement / fly ash / sand / additive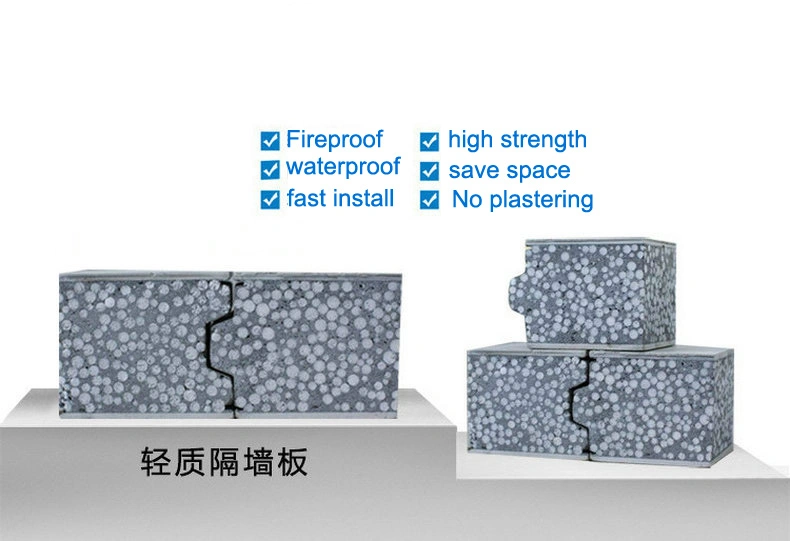 Product Size
Thickness: 60/75/90/100/120/150mm
Length: 2270/2440mm
Width: 610mm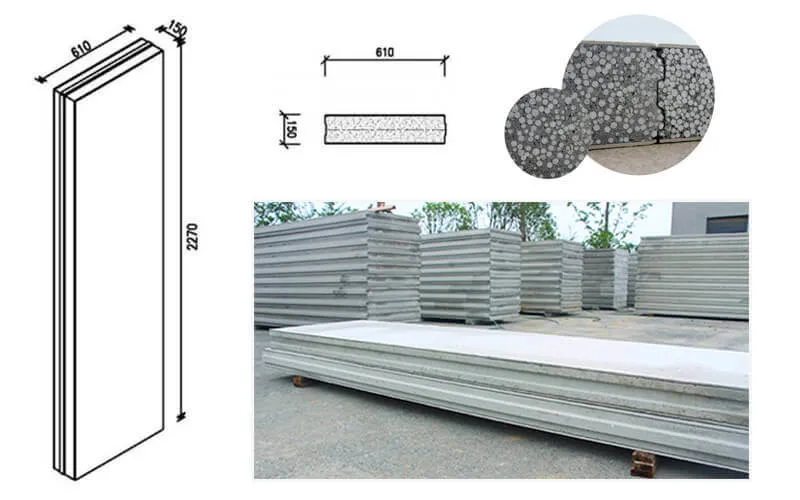 Technical Index
Item

Testing Indexes

Thinkness

[mm]

60

75

90

120

150

Anti-impact Capacity/Items




[standard sandbags/times]

≥5

≥5

≥5

≥5

≥5

Anti-bending Damage Load




[times over deadweight]

≥3.0

≥3.0

≥3.0

≥5.0

≥5.0

Compressive Stregth

[Mpa]

≥3.5

≥3.5

≥3.5

≥3.5

≥3.5

Softening Coefficient

≥0.8

≥0.8

≥0.8

≥0.8

≥0.8

Surface Density

[kg/m2]

≤70

≤70

≤90

≤110

≤110

Moisture Rate [%]

≤10

≤10

≤10

≤8

≤8

Drying Shrinkage Value

[mm/m]

≤0.5

≤0.5

≤0.5

≤0.5

≤0.5

Hang Force

[N]

≥1000

≥1000

≥1000

≥1000

≥1000

Sound Insulation Capacity In The Air

[dB]

≥35

≥35

≥40

≥45

≥50

Fire Endurance

[H]

≥1.5

≥1.5

≥2.5

≥3.0

≥4.5

Heat Transfer Coefficient

[W/m2.k]

≤2.0

≤2.0

≤2.0

≤2.0

≤2.0

Inner Radiation Index

≤1

≤1

≤1

≤1

≤1

Outer Radiation Index

≤1

≤1

≤1

≤1

≤1

Product Advantages
1.Energy saving, Green, Environmental friendly
The raw materials do not include harmful substances.
Energy-saving effects of the building is greatly improved It is highly recommended by the government.
2. Durable
70+ years building life span.
3. Strong
Hard surface and no damage after impacting. The hanging strength of single spot is 100kg, can nail and affix tile.
4. Fireproof
Panels have a fire rating of 4 hours. Grade A of National standard.
5. Waterproof, Dampproof
No bead on wall panel surface in wet climate.
6. Sound insulation
The sound insulation capacity in the air is 35db-45db (according to National standard: GBJ121-88).
7. Quakeproof
More suitable for seismic & cyclone prone zones.
8. Unique tongue and groove
Specially designed tongue and groove arrangement ensures a perfect joint and makes construction faster.
9. Rapid installation
Being light in weight, handling & installation become very easy. One worker can do 20 sqm every day.
10. Dry working
It is very convenient, less building rubbish left after installation and clean up easily.
11. Excellent surface finish
The wallboard surface is level. You can plaster directly for inner decoration. It also can take all decorative treatment.



Product Application
A) Exterior Wall
Solid and firm, high bonding strength, fireproof and thermal insulation, can keep indoor temperature at an invariable temperature level, widely applied to various prefab house, low buildings, apartment, villas, and city house, etc.
B) Interior Partition Wall
Sound insulation, waterproof, convenient for wire groove and water pipe inbuilt, easy to make wall decoration, and what is more, it can enlarge using area. Widely used for offices, bedrooms, apartments, hotels etc.
C) Floor
With the excellent performance of anti-static electricity, friction resistance, high strength, convenient for wire groove and water pipe inbuilt, corrosion resistance, no deformation, no split, etc., this wall panel can be creatively used for floor.
D) Roof
This sandwich panel can not only solve the problem of roof leakage, but also has the advantages of lightweight, neat joint surface, high temperature resistance, etc.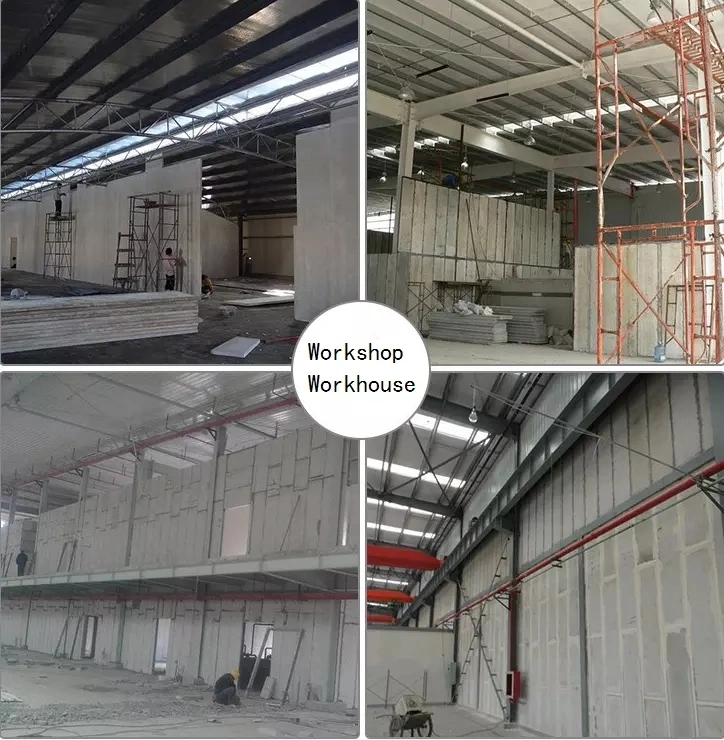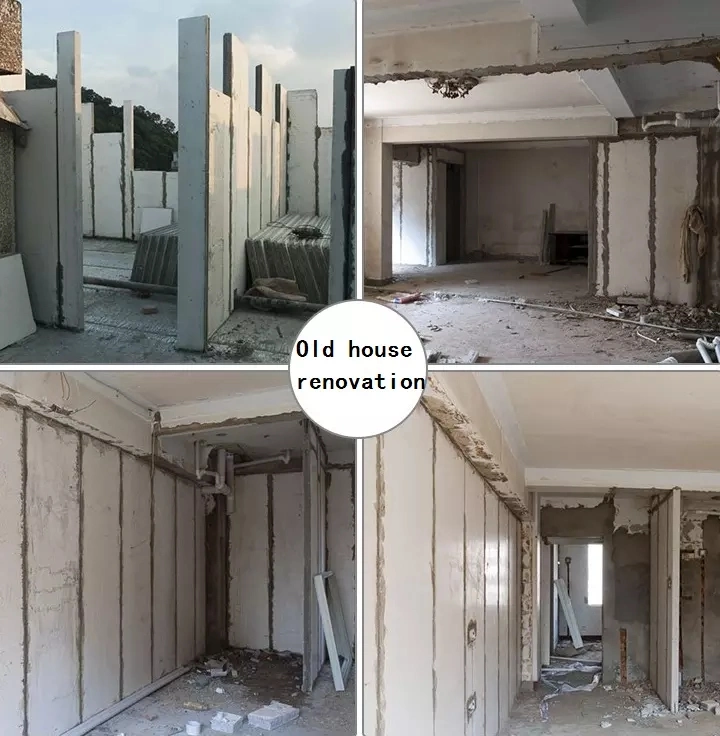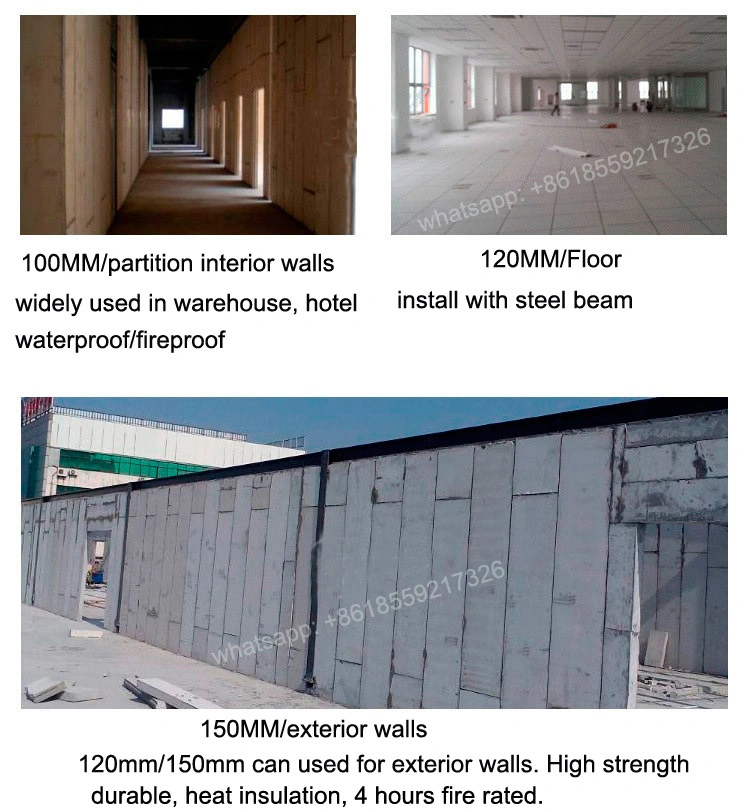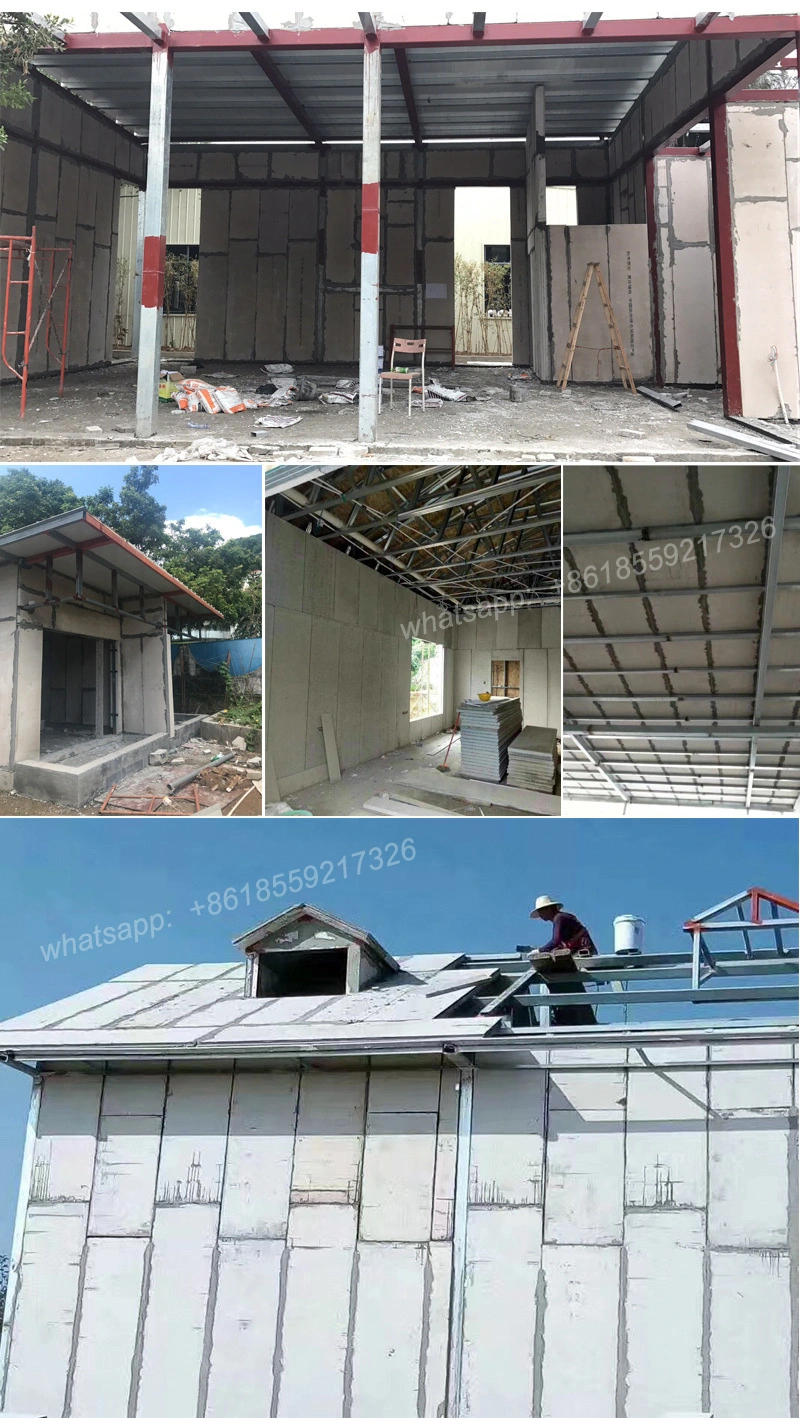 STEEL STRUCTURE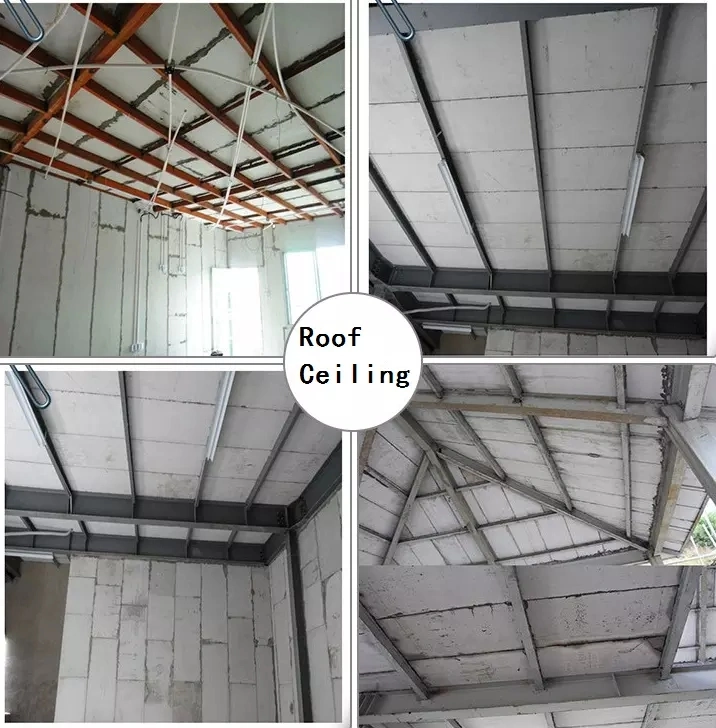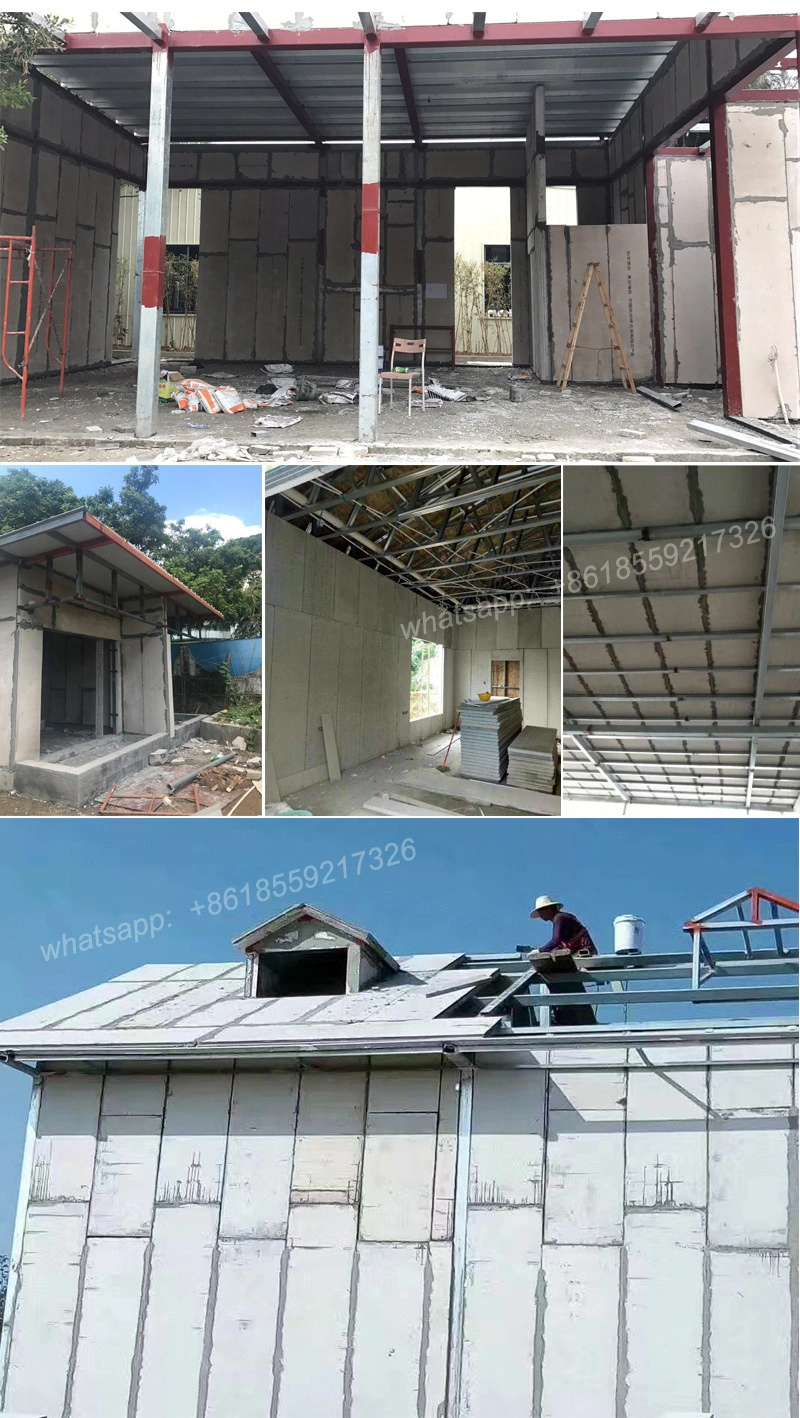 Package
1).Held by wooden Pallet or without Pallet;
2).Bonded with plastic belts;
3).Fasten around the corners;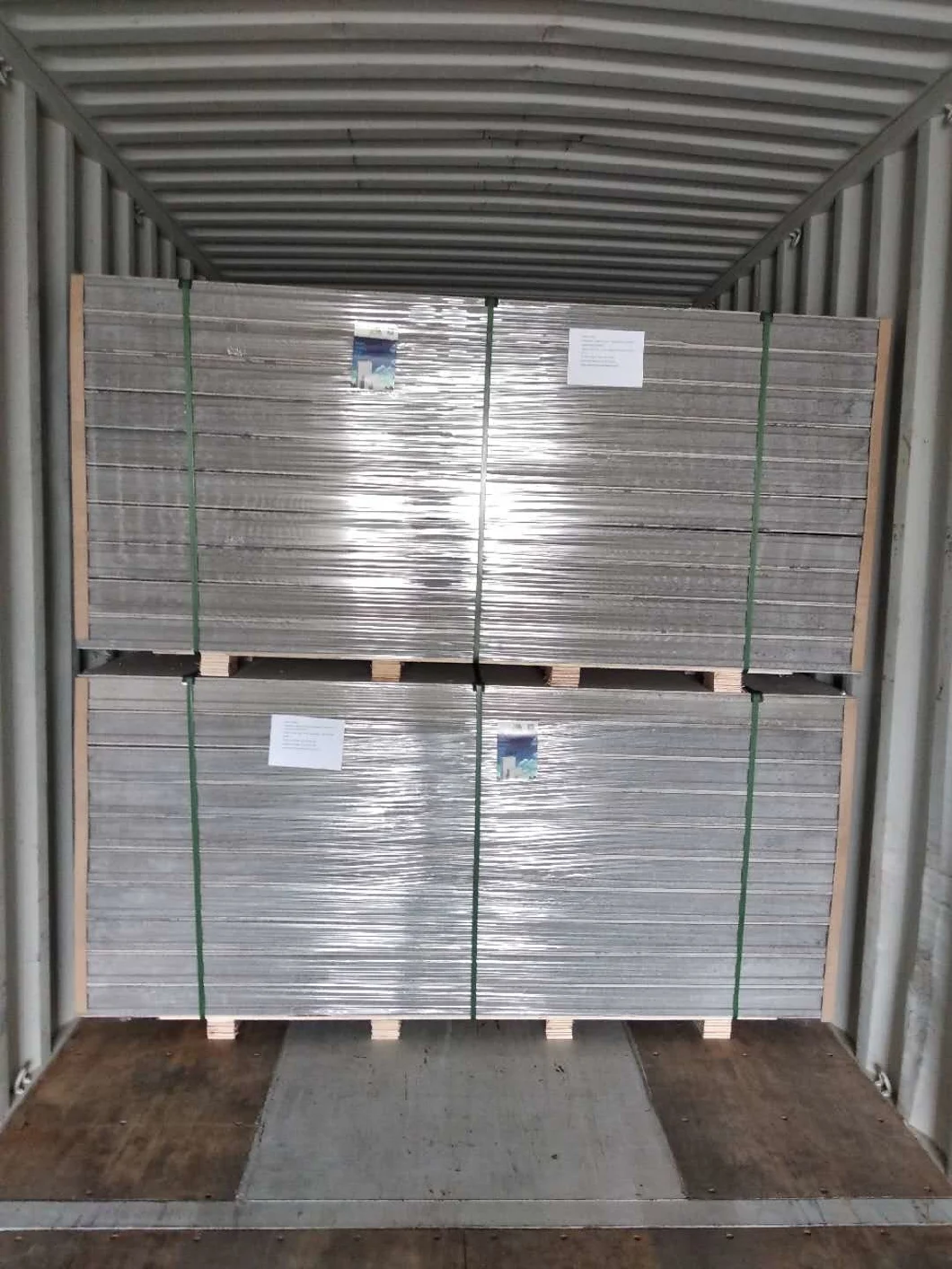 Trade Terms
1).Payment: T/T or L/C at sight;
2).Lead time: 20-25 Working days;
3).Shipping freight are quoted under your requests;
4).Shipping port: Xiamen port, Mainland China;
5).Discount: based on the order quantity;

Company infomation
In the trend of low-carbon and energy-saving in domestic, ZJT is on a mission environmental protection, and actively promoting the development and popularization of green building materials. The composition of the materials of ZJT energy-saving wall panel strictly implements national GB6566-2001Building Materials Radionuclide Limited standard, which belong to the main of the radioactive building materials and a kind of decoration materials, 100% do not contain harmful substances in humans, and in high temperature combustion state, the release of excessive part also can be operated in an efficient range so it has no direct threat to human. At the same time, the construction of the product itself almost do not produce construction waste, in the demolition of buildings the product has the reuse rate of as high as 72%-93%, so these features make it surely become one of the most environmental protection administration of green environmental protection building materials.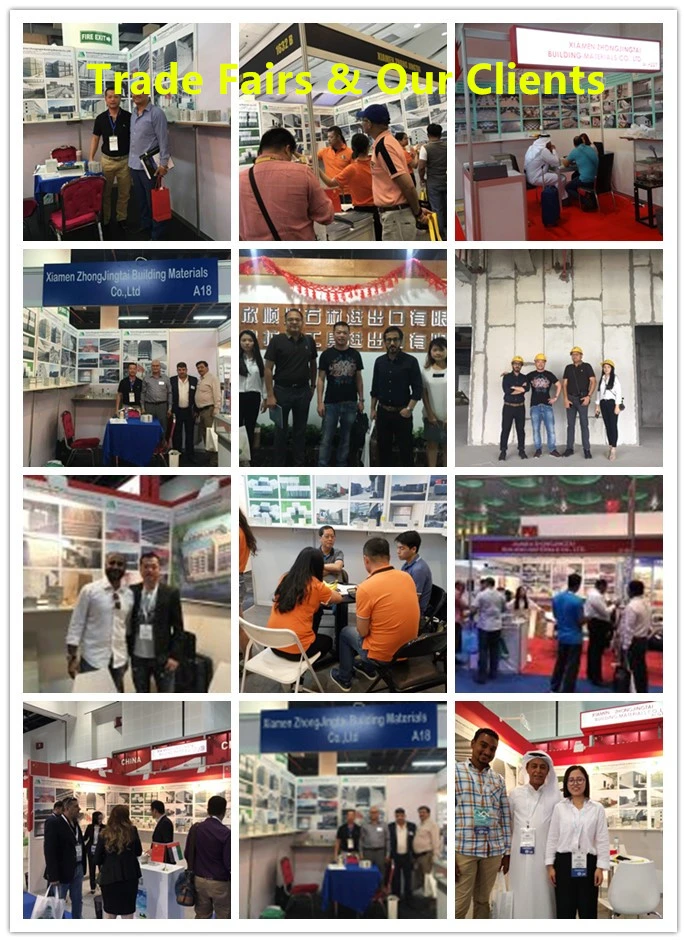 Customers' satisfication will be the best compliment for us!