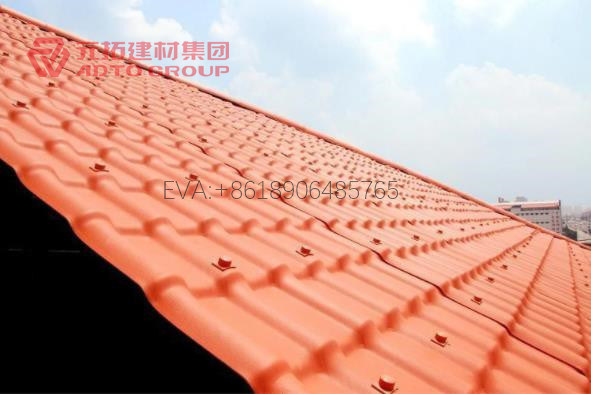 PVC Roof Sheet Advantages:

- PVC roof sheet's color could last for over 20 years and lifetime is 50 years.
- Volume stable even if the temperature changes.
- Good water resistant.
- Fire Proof.
- PVC Roof Sheet is light weight, bigger size per piece makes it easier to install!
- Corrosion resistant.
- Ease of replacing individual panel.
- No adhesive need.
- Higher load bearing performance.
- The PVC roof sheet is corrosion resistant.

Technical Data:

Heat-Resistance

(72°c,6h)no deformatio,




no viscousness

High-low temperature change

±0.11%

Cold-Resistance

(-40 °c,6h) no crack in suirface

Fire-protection

Class B1 Retardant Building Materials

Bending capability

25mm

Vicat softening temperature

≥75°c

Flexural load

800N, no crack

Water absorption rate

≤0.05%

Fleural strength

72MPa

Nail force

≥46N

Tensile strength

30MPa

Chemical resistance properties

No reaction in salt, alkali(≤60%)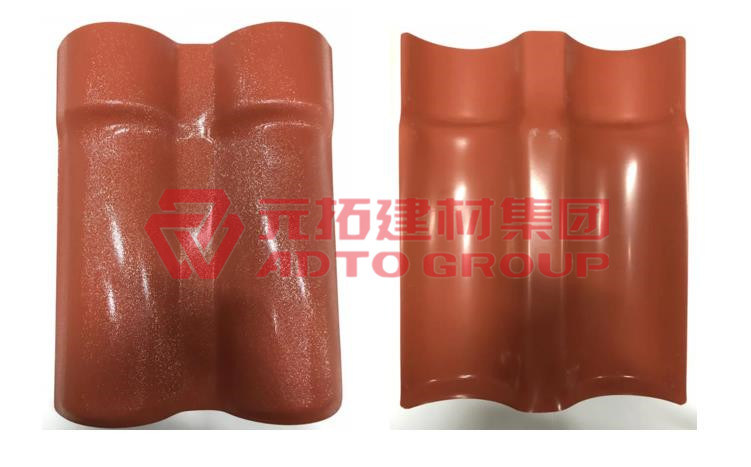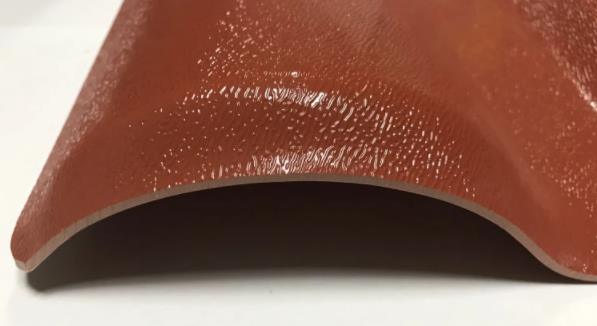 | | |
| --- | --- |
| Material | PVC, ASA-PVC |
| Thickness | 2.5mm, 3.0mm |
| Width | 1080mm |
| Length | Customized, max 5.8 meters---20 feet container, max 11.8 meters---40 feet container |
| MOQ | 200 Square meters |
| Quantity in one container | 4300-5500 Square meters |
| Warranty Period | 10 years |
| Applications | Roof sheet for house, villa, etc |
| Screws and Caps | 4 sets for one square meter |
These are mass production we produced before. good replacement of Roma clay roof tile.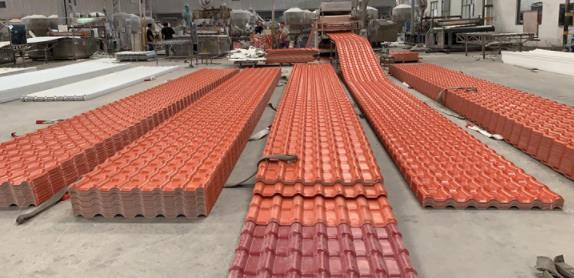 WHAT CAN WE DO:

1.Length
We could customize the length for you.
The max length is 5800mm for 20'GP and 11800mm for 40'GP.
2.Color and color stable
Here are our common colors.
We could add ASA coating on the surface of roof sheet, this could keep the color unfading for at least 10 years.
It can maintain the stability of the color, even when exposed to harsh UV-rays,moisture,high and low temperatures all year-round.
3.Heat insulation
(1) PVC has a very low heat conduction coefficient of 0.325w/m.k, it is 1/310 of clay tile, 1/5 of cement tile, 1/2000 of 0.5mm thick color steel tile.
(2) The sunlight cannot go through our roof sheet
(3) UPVC is 3 layers of PVC, this is better for heat insulation.
4.Fire proof:
It is difficult to be burned. The fire prevention level is B1.
5.Good water resistant:
Water can't pass through the PVC roof sheet.
We have special styles for area of heavy rain.
6.Corrosion resistant:
It is highly resistant against chemical corrosion of acid,alkali, etc. Our PVC roof sheet is good for chemical factory or acid rain area.
7.Light weight:
It weighs only 3.8kgs per square metre of thickness 2mm. It is also easy to handle and lift, this could be helpful to reduce the construction cost.
8.Impact resistant:
It has excellent load beating performance and could withstand even 150kg load without any damage.
9.Self cleaning performance:
The surface is smooth, it could be washed by the rain.
10.Stable volume:
The expansion coefficient is 4.93 x 10-5(1/0c), the roof sheet does not expand and remains in stable geometric dimension when temperature changes.
11.ECO-friendly&energy efficient:
It is 100% environment friendly and could be recycled.
12.Sound insulation
It can make noise down 30dB than color steel tile
13.Wide application
Our PVC roof sheet can be used in almost all kinds of buildings, such as Industrial, agriculture, commercial house, etc.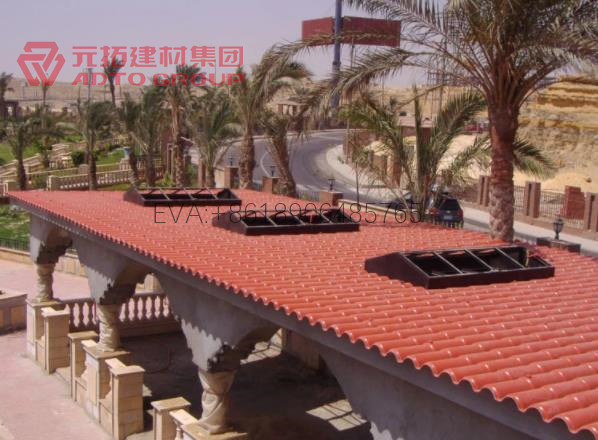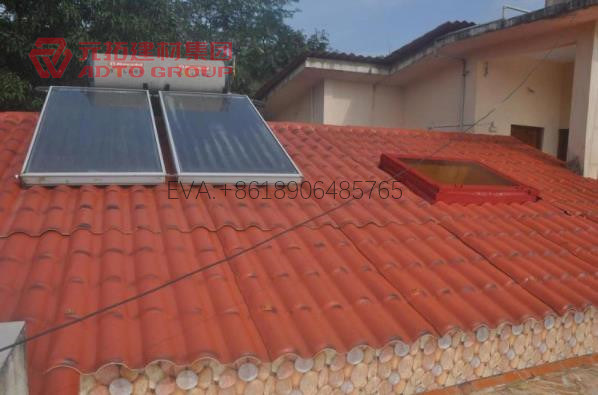 chinese economic asa pvc plastic roof tile for house/building materials corrugated asa pvc sheet/Colombia APVC Spanish roof tile
Spanish style R1050 use high weather-resistant ASA material to protect color stable for more than 30 years ,it has widely used to villa,residential house,preficated house and pavilion