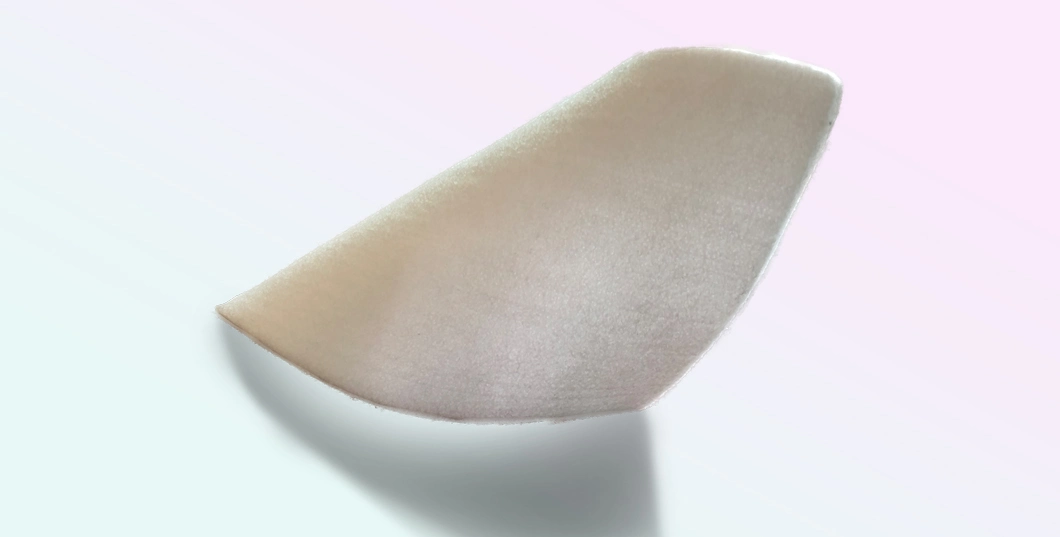 Polypropylene staple fibers are made into cotton nets by carding machine, and then cross-layered. Or directly by the airflow netting machine into a cotton net with mixed arrangement of fibers, in order to achieve isotropic when forming cloth.
Then after a large number of felting needles consisting of a group or several groups of needle plate, needle felting fiber network. The fibers are made to entangle with each other and squeeze together to form a high quality polypropylene nonwoven fabric.


It has excellent water permeability, filtration, durability, creep resistance and corrosion resistance, etc. Short fiber geotextile fabric is usually not used alone. It is in the dyke slope, lining bottom that are covered under the block of stone or concrete precast slab. Thereby, a stable protective body is formed.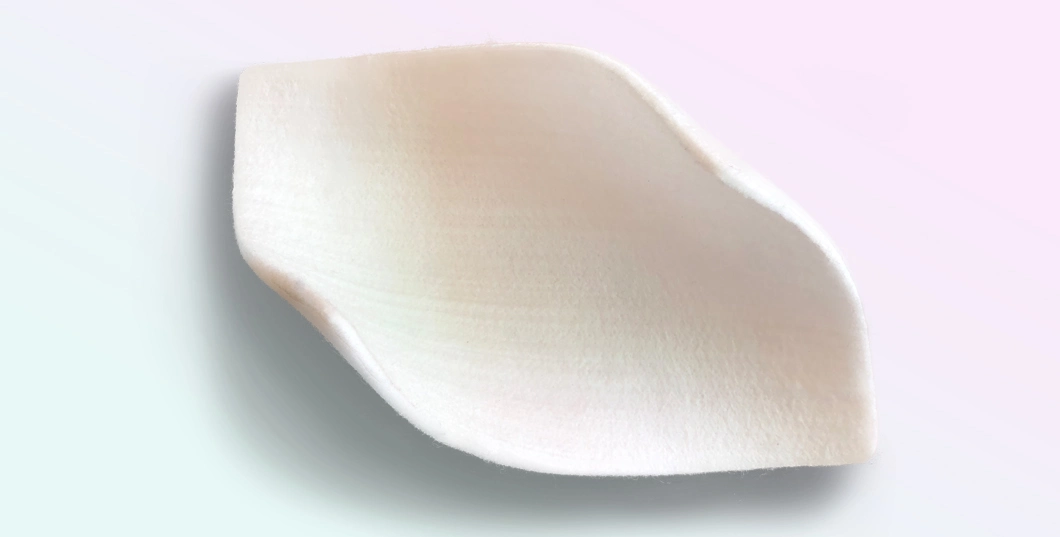 Mass per unit area(g/m2)

100

150

200

250

300

350

400

450

500

600

800

Deviation of mass per unit area, %

-8

-8

-8

-8

-7

-7

-7

-7

-6

-6

-6

Thickness, mm ≥

0.9

1.3

1.7

2.1

2.4

2.7

3.0

3.3

3.6

4.1

5.0

Width deviation, %

-0.5

Breaking strength, kN/m≥

2.5

4.5

6.5

8.0

9.5

11.0

12.5

14.0

16.0

19.0

25.0

Elongation at break, %

25~100

CBR breaking force, kN≥

0.3

0.6

0.9

1.2

1.5

1.8

2.1

2.4

2.7

3.2

4.0

Equivalent aperture O90, mm

0.07~0.2

Tearing strength, kN

0.08

0.12

0.16

0.20

0.24

0.28

0.33

0.38

0.42

0.46

0.60
Excellent isolation effect: Utilize good air permeability and water permeability of geotechnical cloth, so that the flow of water through, and effectively retain the sand and soil.
Good water guide and drainage: The geotechnical cloth has good water conductivity, it can form a drainage channel in the soil, and discharge excess liquid and gas out of the soil structure.
Best creep resistance: By using the geotextile to enhance the soil's tensile strength and anti deformation ability, enhance the stability of the building structure, play the role of reinforcement so as to improve the quality of the soil.
Protect soil body: Effectively make the concentrated stress diffusion, transmit or decomposition, prevent the soil from being destroyed by external forces.
Good isolation effect: Prevent the upper and lower layers of gravel, soil and concrete mixed.
The mesh is not easy to be blocked: Due to unshaped fibrous tissue forms mesh structure has the characteristics of flexibility and Athletic performance.
High permeability: Under the pressure of the soil and water, it still can maintain good water permeability.
Corrosion resistance: Polypropylene or polyester fiber as raw material, acid and alkali resistance, no corrosion, no worm damage, antioxidant.
Convenient construction: Lightweight, easy to use, construction is simple.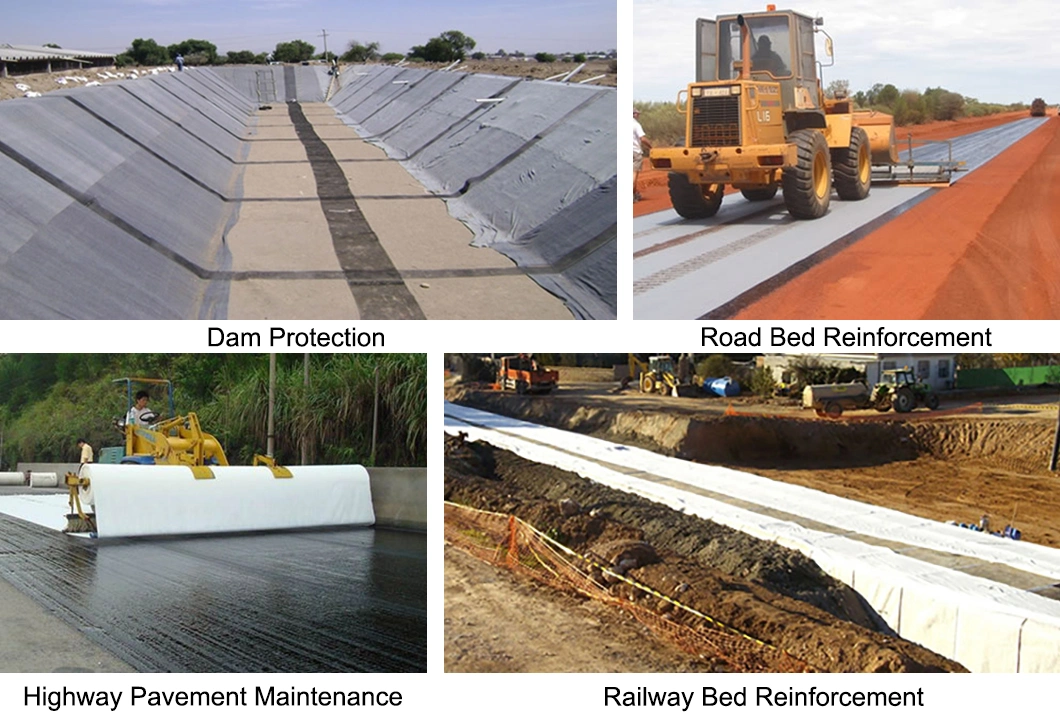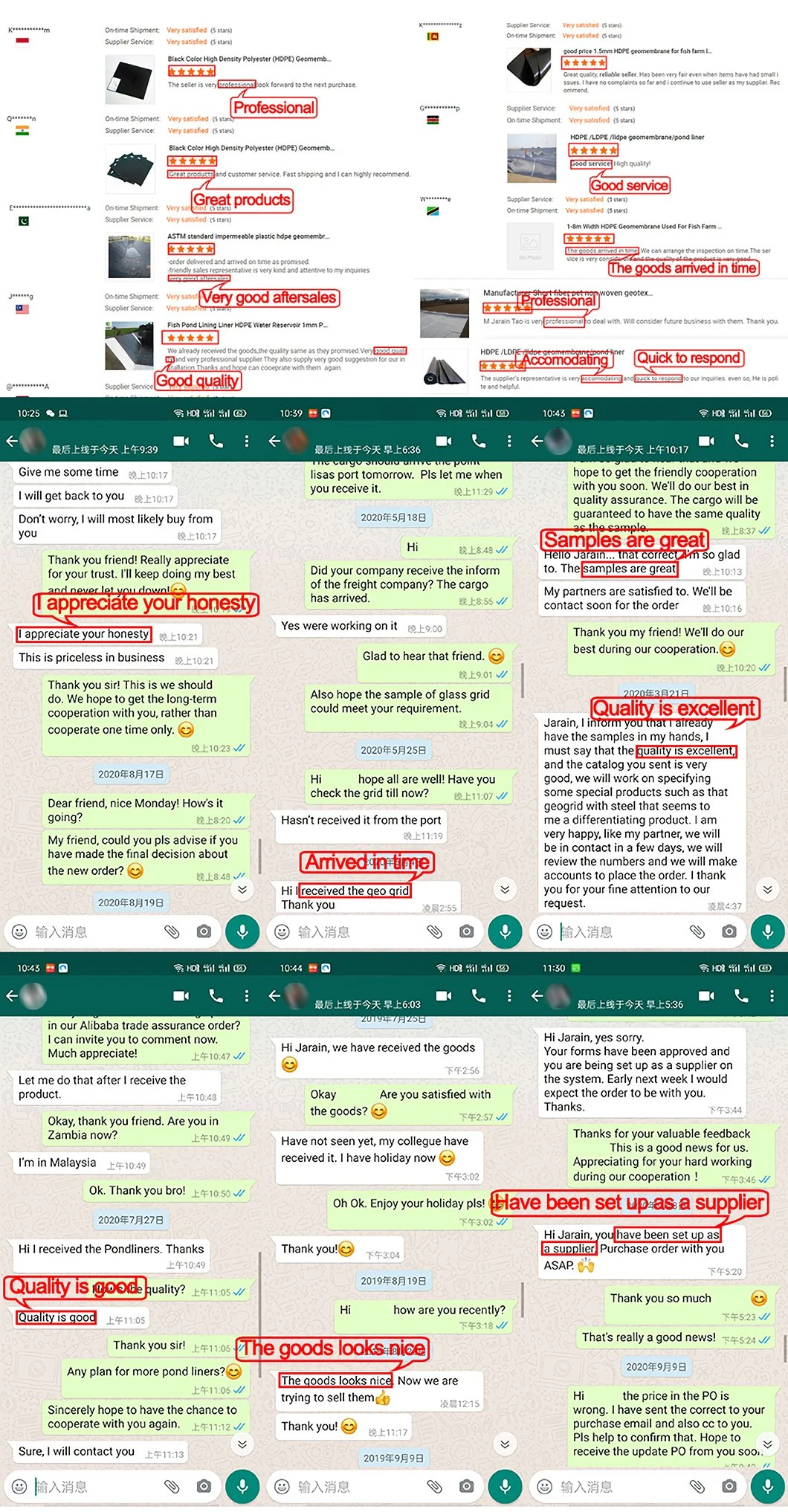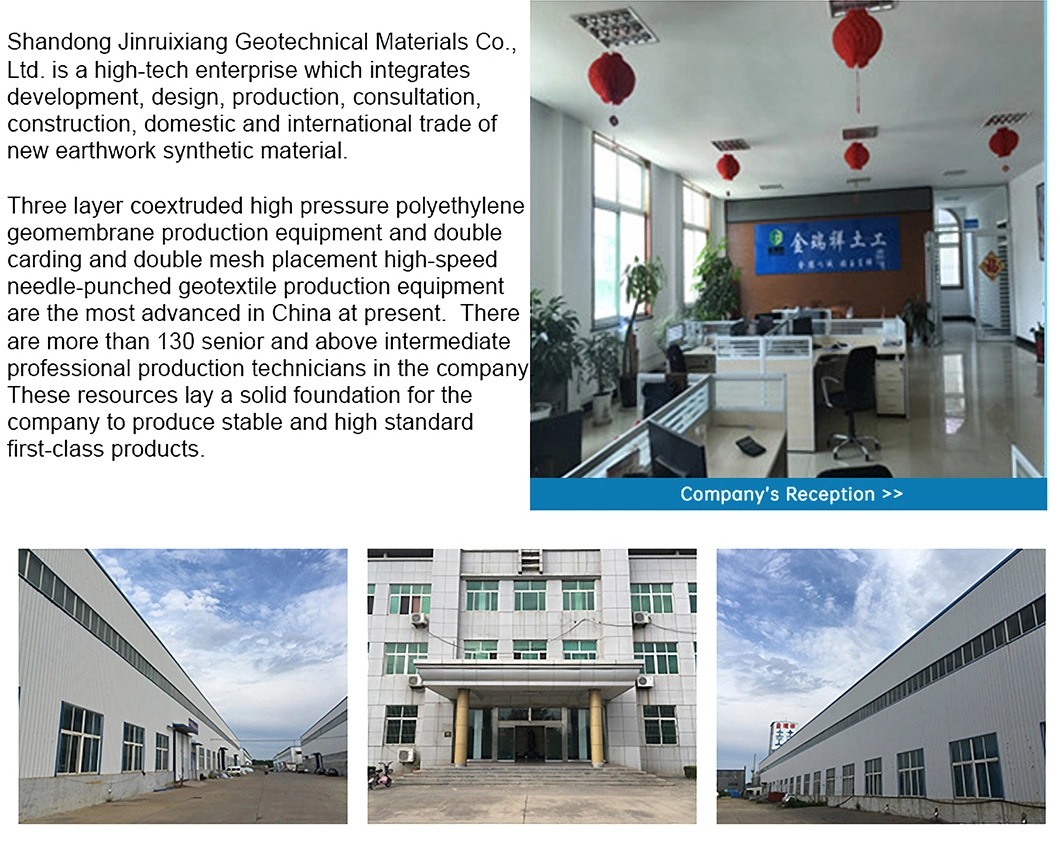 Q : Are you a factory or trading company?
A : We are a professional manufacturer that specialized in geomembrane, geotextile, composite geomembrane etc with ISO9001 certificate more than 15 years.
Q : Where is your factory located? How can I visit there?
A : Our facoty is located is No.10 Yuanshan Road High-tech Development Zone, Laiwu District, Jinan City China. You can take the plan to Jinan Yaoqiang International Airport, then we can pick you up.
Q : Could you send the sample before order confirmation?
A : Yes, we'd love to send a free sample to you for an evaluation if you need.
Q : How about the delivery time?
A : General within 3-7 days after received the deposit.
Q : Can you produce the product according to customers' requirements?
A : Sure, we are professional manufacturer, OEM and ODM are both welcome.